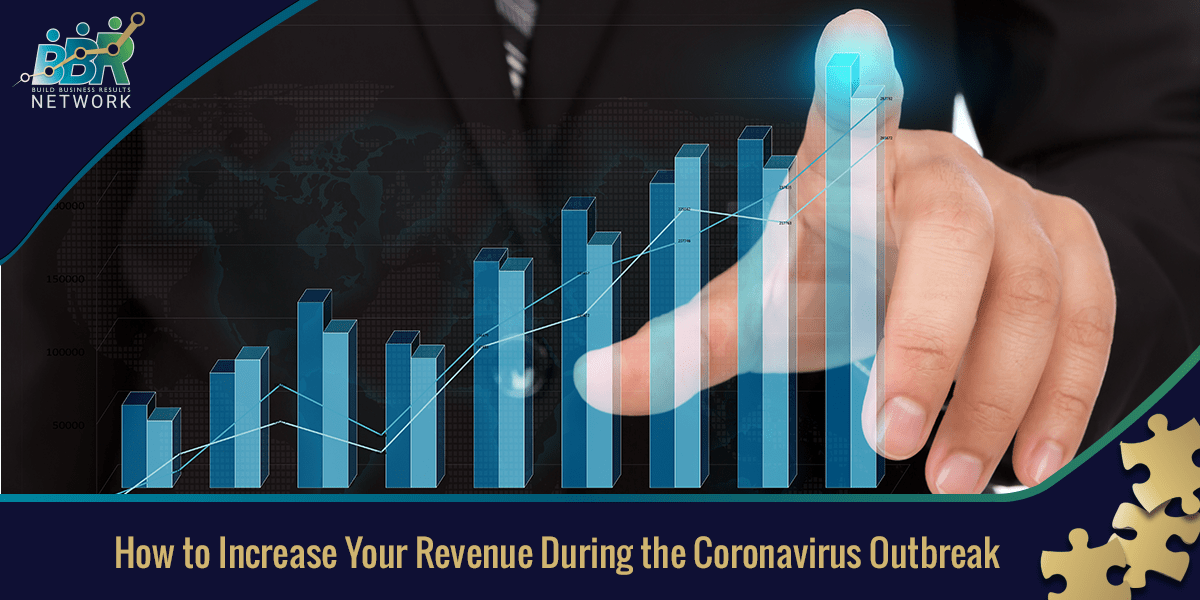 21 Apr

How to Increase Your Revenue During the Coronavirus Outbreak

Posted at 22:00h

in

Advertising Metrics

,

Brand awareness

,

Business Tips

,

Content Marketing

,

Conversion Rates

,

Customer Acquisition Costs

,

Customer Conversion

,

Digital Marketing

,

Lead Generation Strategies and Tips

,

Market & Client Research

,

Marketing Automation

,

Marketing Automation

,

Marketing Budget

,

Marketing Metrics

,

Publicity and PR

,

SEO and Adwords

,

Small Busines Growth

,

Small Business CEO Personal Development

,

Small Business Growth

,

Small Business Marketing

,

SMB Business Setup

,

SMB Profitability

,

Startup

,

Strategic Marketing

The impact of COVID-19 on our economy is so intense. It is affecting our businesses on a huge amount. Small business owners, solopreneurs, entrepreneurs are being forced to go on pause and shorten their expenses. Thse are some great tips from the experts around the world that can be helpful to you in increasing revenue for your business.

And If you want to get your business or sales funnel launched fast to attract clients consistently, do check out our IGNITE Business Accelerator Program

​​​​​See you on the action-field,
Raksha Sukhia, SMB Growth Expert,
Founder BBR Network. #bbrnetwork

We know the financial pressure of the coronavirus outbreak is intense, and we want to do everything we can to support small businesses like yours. While we're not financial experts ourselves (at least I'm not—sorry, team!), thousands of Alignable members are.




So we asked them what small business owners can do to ease the financial strain, aside from seeking outside funding and cutting their costs. They summed it up like this: Make more money.




But as we all know, increasing revenue amidst a public health crisis is no easy thing. Luckily, their advice includes actionable and creative strategies you can use to increase your cash flow and decrease your stress.




5 Creative and Expert-Backed Ways Small Businesses Can Increase Revenue

Below are some recommendations from our financial and marketing experts (and other savvy small business owners) for bumping up revenue during this stressful time. Be sure to tell us yours in the comments section so we can expand on this list.



Digitize and diversify your services as much as possible
In this new all-digital marketplace, think about how you can adapt your services or products to generate revenue online. Depending on your industry, you might have to be creative about what that means.
"It's actually very easy to add even more streams of revenue to the business using the internet and all of the many partnerships and selling methods available to us all today. Duplicate your current business or create a new, potentially better one," suggests Brian Hower of Searchlight Business Advocates.
If you're in a hard-hit industry like brick-and-mortar retail or personal services like massage or yoga, now is the time to set up your e-commerce store, offer your classes online, or create related products or services to sell.
For example:
A massage therapist might expand their services to offer self-massage tutorials and tools

A yoga instructor might offer classes online or start selling branded gear

A restaurant might create and sell a cookbook with their recipes
Be creative in your approach, but also be helpful: Ask your audience what they need and go from there. "Try to be helpful rather than a 'vulture'. People will remember how you treat them," says Ron Cunningham of Ads to Grow Consulting.
Offer gift cards for future use
One strategy our financial advisors continue to suggest? Offering gift cards. If you don't yet have a way for customers to purchase gift cards online, this is a perfect time to do so. Online gift cards are a great way to increase your short-term revenue while retaining your customers, a huge win-win in our book. They work especially well if you're unable to digitize your services.
There are a variety of companies that offer solutions, and many of them are reducing fees to set up this service due to a growing need from small businesses.
Adjust, not abandon, your marketing strategies
During cash crunches like these, you might be inclined to cut marketing and advertising budgets. And while analyzing their effectiveness is a good idea, completely demolishing your marketing budget might not be the best way to go.
Instead, think about how you can adjust your strategy to continue to sell, and thus, continue to bring in revenue. "Be ready to pivot, be creative. Identify possible new revenue streams or creative promotions to keep the cash flow going," says Jessica Fox of Florida Virtual Bookkeeper.
You might shift your marketing focus to your online store, rather than your brick-and-mortar one, by offering free shipping, exclusive sales, and discounts. But be careful here—you don't want to take advantage of a pandemic and your customers to make more money.
Another option? If you haven't been tapping into social media marketing, start exploring. With the majority of North America homebound, people are spending more time on their phones, not less, points out Ash Kennedy from Creative Freedom Social Marketing.
Ask your staff about new ways to generate revenue
Before you let your employees go, think about ways you might shift their responsibilities to focus on revenue. Rather than dictating how this works, get everyone together to idea share and problem solve on new and creative ways to make money. You never know what ideas are out there until you ask.
"Leverage staff to focus on new sales and marketing efforts — perhaps online or social media," suggests Gianluca Santinelli of Supporting Strategies.
If done correctly, involving your employees can result in more money and a more invested staff. For example, one Boston restaurant involves all of their staff in their financial decisions, from cutting costs to increasing revenue, and tasks them with implementing solutions to help. As a result, everyone including the line chefs and dishwashers are invested in the results of the business and can contribute in meaningful ways.
"Each employee actually plays a hand in working to move the bottom line, working on teams tasked with the goal of reducing costs and increasing profits for the business," says reporter Erin Spencer in the write-up in Eater Magazine.
Consider price adjustments if it makes sense for your business
If it's been a while since you reviewed or adjusted your pricing strategies, take a look at them now. Are you priced way under the market? Is it time to begin raising your prices?
It may seem like an odd time to consider a price increase, especially given the potential to reduce sales overall. But doing so now can increase how much each customer is spending, thus boosting your revenue in the long run.
"Reevaluate your pricing," suggests David Wilhelm from Ledger Pros. "Many businesses go for long periods without changing their pricing model, even providing services or products at a discount or free. Increasing prices may reduce overall sales, but increase profitability, and once the slow down is over your company will be in a much better place."
Keep the ideas flowing
This is a stressful time for most small businesses and a challenging one to make money in. But you can do it—and many of you will. We can't wait to hear your stories of staying profitable during the outbreak, and until then, keep your creativity (and your chin) up.