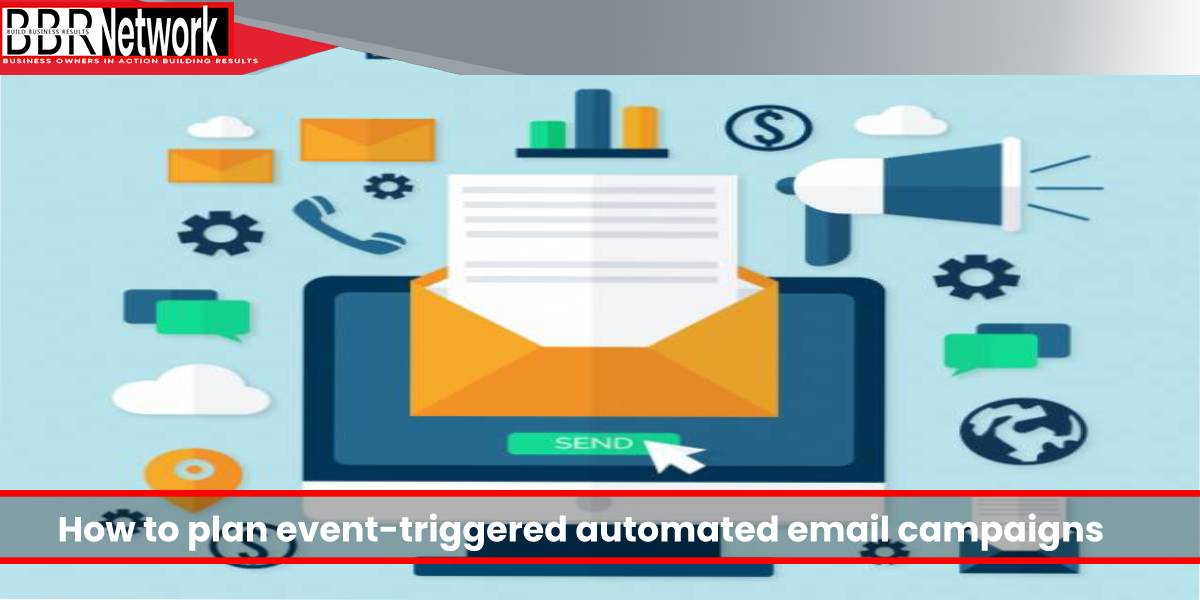 21 Sep

"How to Plan Event-triggered Automated Email Campaigns "

Posted at 10:00h

in

Advertising Metrics

,

Automation and AI

,

Business Tips

,

Content Marketing

,

Conversion Rates

,

Digital Marketing

,

Email Marketing

,

Lead Generation Strategies and Tips

,

Marketing Automation

,

Marketing Metrics

,

Small Busines Growth

,

Small Business Growth

,

Small Business Marketing

,

SMB Business Setup

,

SMB Profitability

,

Strategic Marketing
Using tables and flow charts to visualize and plan automated contact strategies
Research shows that behavioural email marketing is a powerful technique to automatically follow-up online customer actions to help increase conversion to sale at a low cost.
Here are some common examples of event-triggered email sequences:
Welcome sequence for a new subscriber or lead to an email list

Welcome sequence for new customer (onboarding)

Reactivation of customers or subscribers who lose engagement

Abandoned shopping cart follow-up emails

Shoppers browse or search on a site but don't buy follow-up

Time to repurchase or replenishment emails
However, the technique is still used by relatively few companies. One barrier to setting up these event-triggered email sequences is the time it takes to specify the sequences if it's a new approach to the company or agency.
The great benefits of event-triggered e-mails is that once set up and tested for effectiveness, they are a low-cost method of boosting response. You can let the technology take the strain since there are too many triggers and layers of segmentation to manage manually.
I think that the reason event-triggered emails are underused is that maybe many companies are still in a campaign mindset. To setup event-triggered email does need investment in a project to work through the relevant creative treatment and targeting for different customer actions and position in the lifecycle. Many are maybe unaware that even low-cost email marketing tools may include this feature.
Email sequence contact strategy template
This spreadsheet provides a template for marketers to create a messaging sequence that supports their business for the range of potential event-triggered campaigns. Simply download the template, enter your information into each field following our prompts, and you'll have a comprehensive plan for your improved email sequence.
Access the Email sequence contact strategy template
How to specify event triggered email sequences
To help marketers and consultants through the process of quickly creating a campaign we have created a email sequence planning template. It was initially developed for a client who needed an event-triggered "Welcome" email sequence based around a brochure download. It's a classic inbound/permission marketing lead generation approach which can be used for B2C or B2B campaigns where access to content or a trial service is given in return for an individual's details.
Some ideas to help develop contact sequences
In the remainder of this post I'll show some examples of how email sequences can be specified:
Example 1. Defining a simple welcome triggered contact strategy
This top-level approach shows the sequence of messaging in different media to be automatically generated in response to different triggers forming the business rules.
Message
type

Interval
/trigger condition

Outcomes
required

Medium for
message

/Sequence

1

Welcome
message

Guest site
membership

signup

Immediate

·Encourage trial of site services

·Increase awareness of range of commercial and informational offerings

E-mail,
Post transaction page

2

Engagement
message

1 month:

Inactive

(i.e. < 3 visits)

·Encourage use of forum (good enabler of membership)

·Highlight top content

E-mail,
home page, side panels deep in site

3

Initial
cross-sell message

1 month
active

·Encourage membership

·Ask for feedback

E-mail or SMS

4

Conversion

2 days
after browsing content

Use for range of services for guest members or full members

Phone or
E-mail.
E
xample 2. Creative integration defined in contact strategy
This more detailed example shows how a personalised communication can be specified within different blocks of a template - it's part of our template for planning welcome sequences.
Email creative wireframe example from campaign
This is the creative that corresponds to the contact strategy defined above. It is simplified into clear blocks that can be tailored for different waves in the campaign. The left sidebar which has a high visual emphasis, so is good for response is fixed and covers both branding and response goals.
We like the simplicity of Balsamiq for mocking up these types of layouts.
Example 3. Using a flow-chart to summarise campaign waves
This example gives a more visual representation of a multi-wave campaign through time showing the "Sense and respond" or "digital body language" approach where follow up triggered communications depend on whether the email has been open or which links have been clicked upon.
A super-intelligent approach assesses the value of the customer and their propensity to convert and then follows up with the most appropriate medium to gain conversion. So a high-value customer may receive a phone call or direct mail which could maximise conversion.
By Dave Chaffey
Digital strategist Dr Dave Chaffey is co-founder and Content Director of marketing publisher and learning platform Smart Insights. Dave is editor of the 100+ templates, ebooks and courses in the digital marketing resource library created by our team of 25+ digital marketing experts. Our resources are used by our Premium members in more than 100 countries to Plan, Manage and Optimize their digital marketing. Free members can access our free sample templates here. Dave is a keynote speaker, trainer and consultant who is author of 5 bestselling books on digital marketing including Digital Marketing Excellence and Digital Marketing: Strategy, Implementation and Practice. To learn about my books, see my personal site Digital marketing books by Dr. Dave Chaffey. In 2004 he was recognised by the Chartered Institute of Marketing as one of 50 marketing 'gurus' worldwide who have helped shape the future of marketing. Please connect on LinkedIn to receive updates or ask me a question.