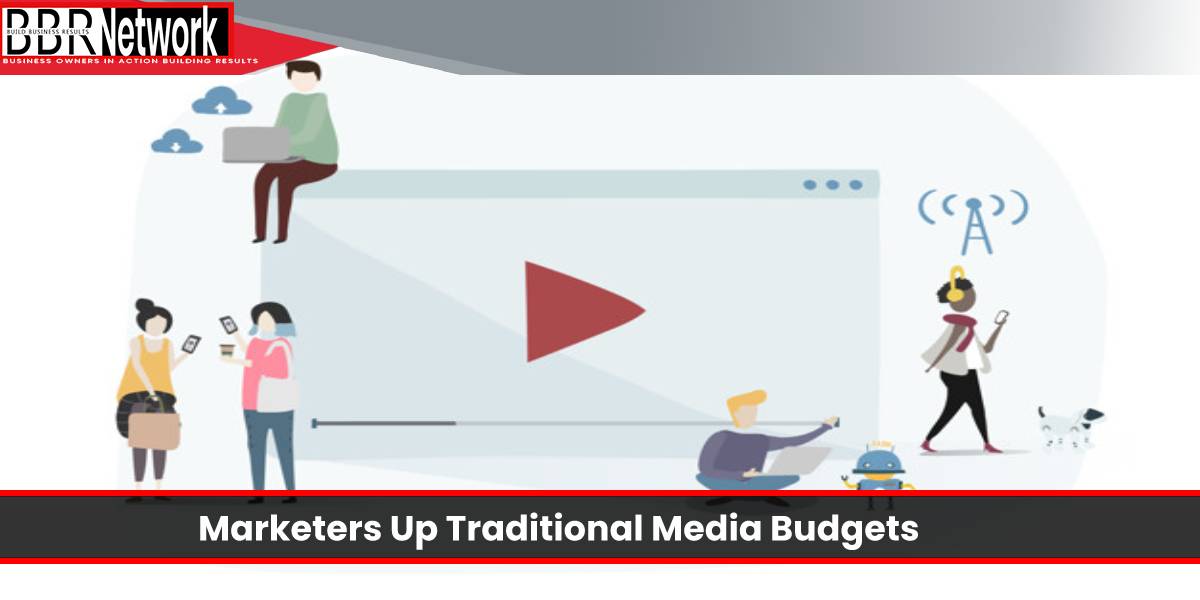 22 Oct

Marketers Up Traditional Media Budgets Amid Increased Competition

Posted at 10:00h

in

Business Tips

,

Content Marketing

,

Conversion Rates

,

Customer Conversion

,

General

,

Marketing Budget

,

Marketing Metrics

,

Small Busines Growth

,

Small Business CEO Personal Development

,

Small Business Marketing

,

SMB Business Setup

,

SMB Profitability

,

Startup

,

Strategic Marketing

Marketers are increasing their budgets for 'main media advertising'. Even if the overall marketing budget growth stalls, companies look to build brand recognition and expand customer bases despite economic difficulties.

How about you, are you pessimistic or more on the bright side?

And If you want to get your business or sales funnel launched fast to attract clients consistently, do check out our IGNITE Business Accelerator Program

​​​​​See you on the action-field,
Raksha Sukhia, SMB Growth Expert,
Founder BBR Network. #bbrnetwork

Marketers are increasing their budgets for 'main media advertising', even as overall marketing budget growth stalls, as companies look to build brand recognition and expand customer bases despite political and economic uncertainty.

Following a surprise return to growth in the opening quarter of the year, the IPA Bellwether report for the second quarter shows overall growth has stalled, with the net balance of marketers increasing spend falling from 8.7% to 0.0%.

While 20% of panel members reported greater marketing spend, this was offset by those cutting expenditure. The remaining 60% made no change at all.

Growing economic uncertainty, continued ambiguity over Brexit and the additional risk of a change of political leadership in the UK were mentioned by firms as factors expected to challenge the business environment over the coming year. This has created hesitancy among clients and delayed decision making.

Panel members raised concerns that difficult conditions domestically are damaging consumer confidence and impacting consumption. Businesses are also wary of headwinds from external sources, particularly spillover effects into UK markets from global trade disputes and weaker growth at key export destinations such as Europe and Asia.

"Between Boris, Jeremy and Brexit, coupled with a dip in consumer confidence, it is perhaps no wonder that this quarter's Bellwether shows zero growth to overall UK marketing budgets," says Paul Bainsfair, IPA director general.

"Until a clearer political and economic path is outlined, the vast majority of companies are in stasis."
Rising traditional marketing budgets
While overall budget growth flatlined, main media budgets (which includes channels such as TV, radio, outdoor and cinema) saw growth as some firms used big ticket marketing campaigns to build brand recognition and expand customer bases. There were also suggestions that marketing was being deployed as a defensive strategy due to increased competitive pressures.
Overall, a net balance of 5.6% of companies reported greater main media marketing budgets, up from 5.2% in Q1 and 4.9% in the same quarter a year ago. This is the highest level of budget growth reported in two years.
"It is reassuring to see that some companies are revising up their investment in main media advertising; this is where they will build the longer-term growth of their brands, which is crucial to weathering these tougher times," adds Bainsfair.
At the same time, growth in internet advertising budgets slowed, with a net balance of 11.5% of firms reporting budget growth in Q2, compared with 17.2% in Q1. Marketers ring-fenced technological improvements and social media channels as key drivers of growth.
The only other sector to register growth in the second quarter was events, with the net balance of marketers increasing spend rising to 4.8%, from 3.4% in the previous quarter, its highest level since the first quarter of 2018.
However, available spend for market research fell for the 16th consecutive quarter, while PR budgets were also cut. Sales promotion budgets recorded their second successive quarter of cuts, while direct marketing budget spend fell to its lowest level in more than 10 years at a net balance of -9% expecting to cut investment.
Marketers remain downbeat
Marketers remain negative towards financial prospects and have cast more downbeat assessments towards both industry-wide and company-own finances than seen during the opening quarter of 2019.
With 34% of marketing executives reporting a pessimistic outlook towards finances in their industry, compared to approximately 8% that were optimistic, the resulting net balance (-25.6%) signalled the second-most negative assessment since the fourth quarter of 2011 (surpassed only by the Q4 2018 reading of -28.6%). Furthermore, this was down from a net balance of -22.6% in Q1.
The latest data also points to deeper negativity towards own-company financial prospects. The net balance fell to -9.8% from -2.7% in the first quarter. This is the highest degree of pessimism since Q4 2011.