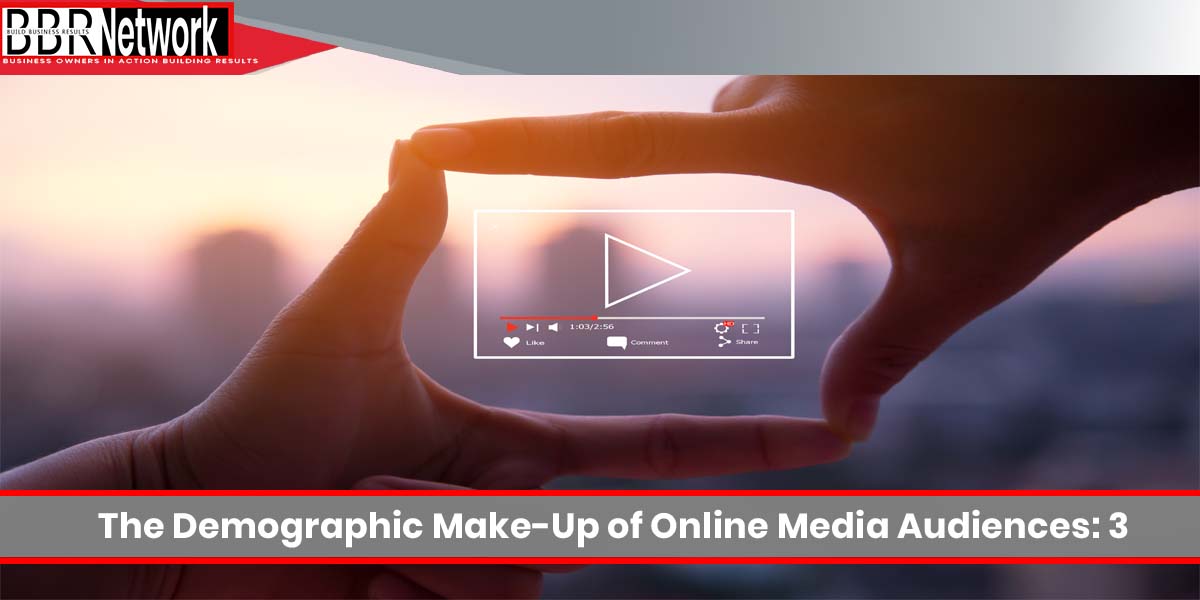 31 Jan

The Demographic Make-Up of Online Media Audiences: 3 Surprising Takeaways

Posted at 10:00h

in

Business Tips

,

Digital Marketing

,

Entrepreneurship

,

Marketing Automation

,

Marketing Automation

,

Small Busines Growth

,

Small Business CEO Personal Development

,

Small Business Growth

,

SMB Business Setup

,

SMB Profitability

,

Social Media and Influence Building

,

Social Tutorial

,

Startup

In this 54-page study, they detailed the audience breakdown of several major online and offline media types and provides high-quality data and offers multi-year trends, with insights as to how media audiences are changing.

And If you want to get your business or sales funnel launched fast to attract clients consistently, do check out our IGNITE Business Accelerator Program.

See you on the action-field,
Raksha Sukhia, SMB Growth Expert,
Founder BBR Network. #bbrnetwork

American adults are spending more time than ever with media. Yet as media channels proliferate, it has become increasingly important to determine where target audiences are spending their time. In this article, we highlight 3 key stats about online media audiences from our latest Media Audience Demographics study.

For marketers looking to reach key groups by ethnicity, income or age, here are a few interesting takeaways.
Internet Radio is The Key Medium for Hispanics
The results of our study indicate that when it comes to reaching Hispanics, internet radio is a critical medium. Indeed, online Hispanic adults are 21% more likely to listen to internet radio in a given month than the rest of the online population.
This is of particular interest for marketers targeting this segment because Hispanics under-index in all forms of traditional media. Among the online media types analyzed in the report, internet radio leads by a significant margin as the channel for which they most over-index the average adult.
In short, close to one-fifth of internet radio listeners are Hispanic, while about 1 in 10 are non-Hispanic Black.
Affluents Are Using… Snapchat?
It's not a huge surprise that LinkedIn is the social network that has the heaviest audience tilt towards Americans in households earning upwards of $100k, given its professional nature.
Americans in households earning $100k+ also over-index the adult average for Pinterest, Twitter and Instagram usage, among others. But it's interesting to see Snapchat's position here: given that it is already a youth-oriented platform, its appeal to higher-income adults should make it an attractive option for marketers.
Newspaper and Magazine Sites Appeal Most to the Middle-Aged
It's somewhat expected that the age groups that over-index most in online TV program viewing and internet radio listening are the youngest brackets – the 18-24 and 25-34 groups. Yet that isn't the case for the other digital media type analyzed: print media online, for which the 35-44 and 45-54 brackets are the highest-indexing groups.
This is particularly true for Americans in the 35-44 age bracket, who are 30% more likely than the average online adult to visit a newspaper or magazine website in a typical month. This is a significant lift from the previous yea, when they were 18% more likely to visit.
The next group – those between 45-54 years old – are 18% more likely to visit such sites, again up from 2018 when they were largely in line with the average among all adults.
About the Report
The 54-page study contains an impressive 45 charts and tables (sample chart here), including an array of cheat sheets comparing traditional, digital and social media across demographic groups.
The report can be purchased in 2 ways: as a PDF file containing charts and analyses ($99); or as a PDF file along with a folder containing all of the charts and underlying data ($179).
Head on over here for your copy.
Related Post:
Other Related Article: ​​​​​